Grammarly Black Friday deals are an excellent opportunity to save money on a tool that can help you improve your writing skills and productivity. And undoubtedly, Grammarly is the best writing assistant tool available in the market.
This article is a complete guide on Grammarly Black Friday discounts and Cyber Monday deals and how much you can save with its offers.
Read the article until the end to grab the budget-friendly offer and save the most.
Grammarly Black Friday Sale: Is It Live Yet?
There are numerous offers available on tools like Grammarly during festivals, making it the best time to invest in them. This year Grammarly is offering a whopping discount upto 55% off on its premium plans.
So is the Grammarly Black Friday Sale live yet?
Yes, the Grammarly sale is live for only ONE DAY. The deal was made public on Friday, November 24, 2023. The following are offers on different Grammarly plans.
| Plan | Original Price | Offer Price | Savings |
| --- | --- | --- | --- |
| Annual | $12/Monthly | $5.40/Monthly | 55% |
| Quarterly | $20/Monthly | $9.00/Monthly | 55% |
| Monthly | $30/Monthly | $13.50/Monthly | 55% |
How To Avail Grammarly Black Friday Offer?
Check out this step-by-step guide this amazing offer: 
Step 1: Click here to visit the official Grammarly site. 
Step 2: Click on the login tab if you already have a Grammarly account. If not, create one with your email Id and password. Alternatively, you can log in with your Facebook, Apple, or Google account.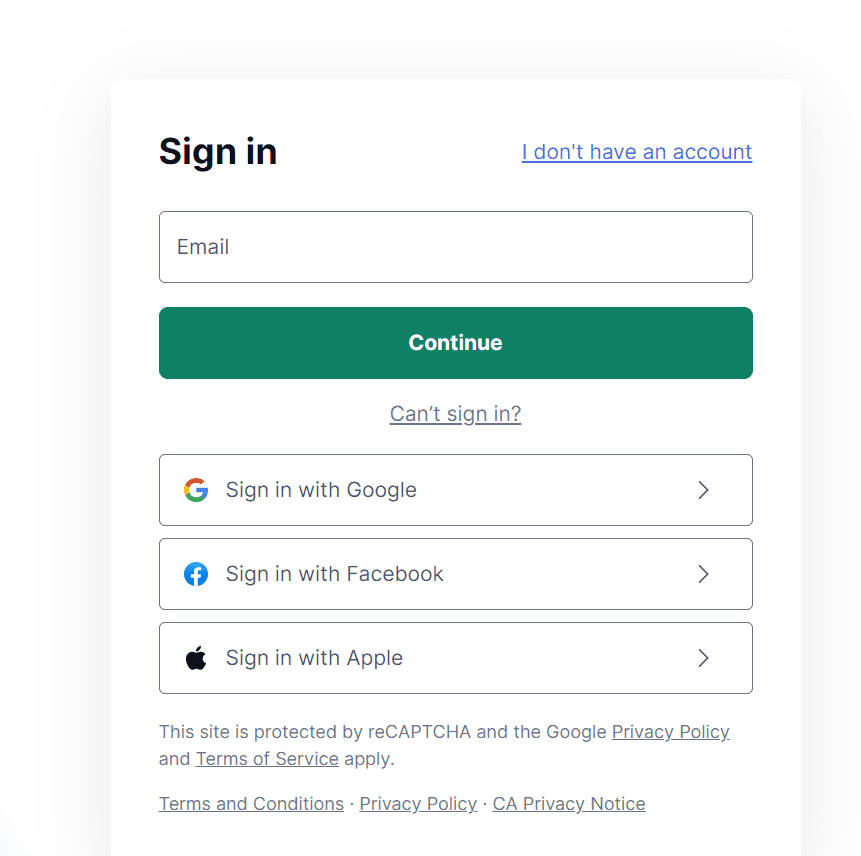 Step 3: You'll see a dashboard on the left, scroll to the bottom, and click on the premium tab. (check the image below)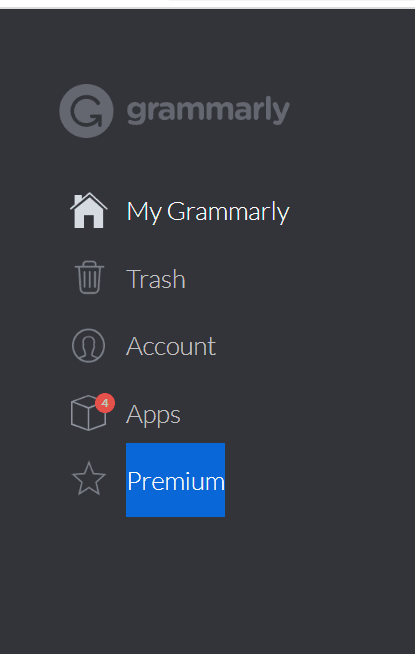 Step 4: Click on Get Started on the premium plan option.

Step 5: You'll see three plans: Annual, Quarterly, and monthly. Choose the annual plan.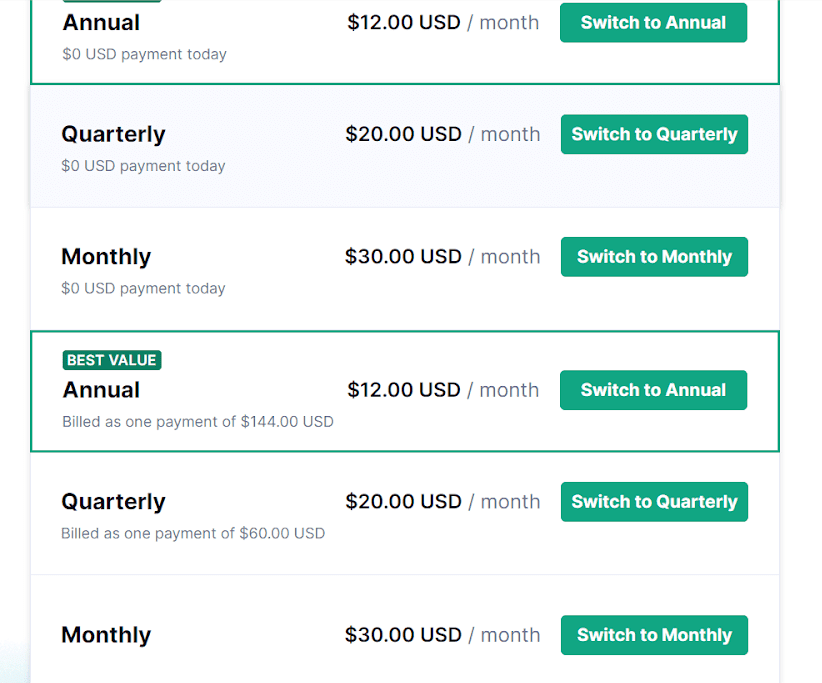 Step 6: Select a payment plan (Paypal or Credit card) and enter your payment details.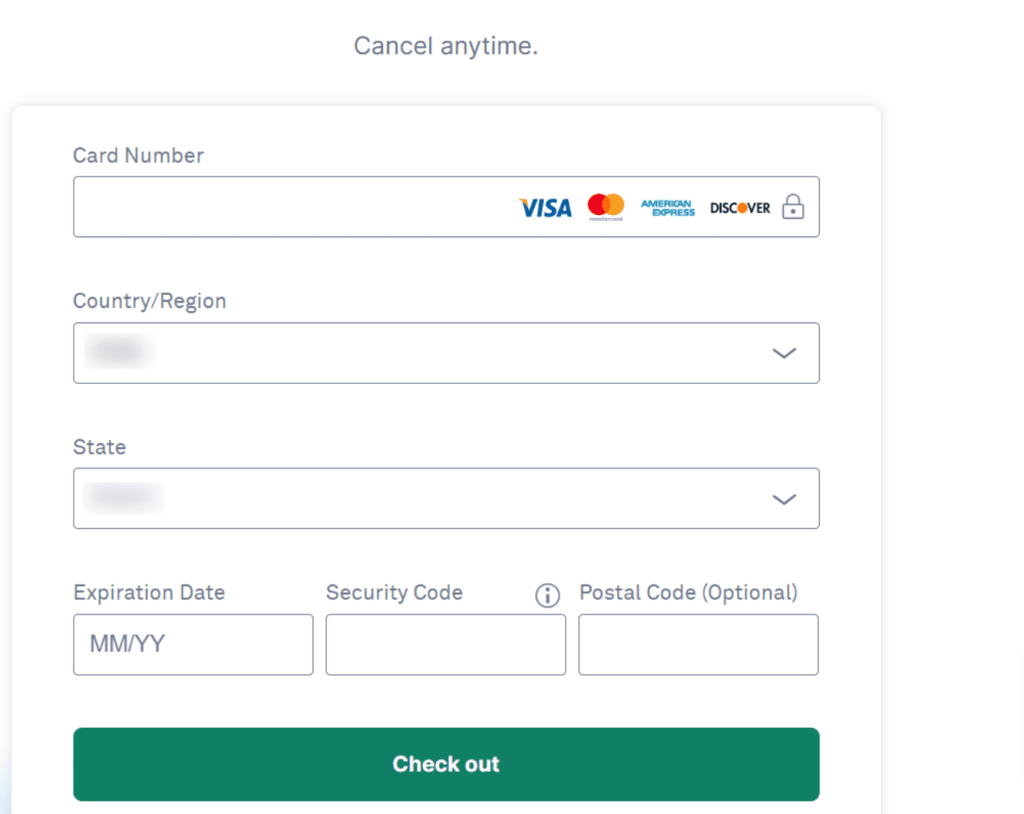 Step 7: That's it; you got Grammarly premium access with 55% off. 
If you have missed the sale, worry not! Let me share a pro tip that can help you save up to 60% off on your Annual Grammarly Subscription.
Grammarly Price Plans: Free, Premium & Business Subscriptions
Grammarly has a free version in addition to the premium and business plans. The free version offers some basic writing aids at zero cost.
Before you choose a Grammarly plan, know the real difference between Grammarly free and premium.
However, the free version isn't of great help hence, and premium plans are a must to get complete assistance. Additionally. Grammarly has a separate pricing plan for teams or businesses, and here is what their subscription plans look like:
Grammarly Premium
| | | |
| --- | --- | --- |
| Monthly | Quarterly | Annual |
| $30 per month | $20 per month | $12 per month or one-time payment of $144 |
Grammarly Business
| | | |
| --- | --- | --- |
| Up to 9 Members | 10 To 49 Members | 50 to 149 members |
| $15.00 per member per month | $14.50 per member per month | $12.50 per member per month |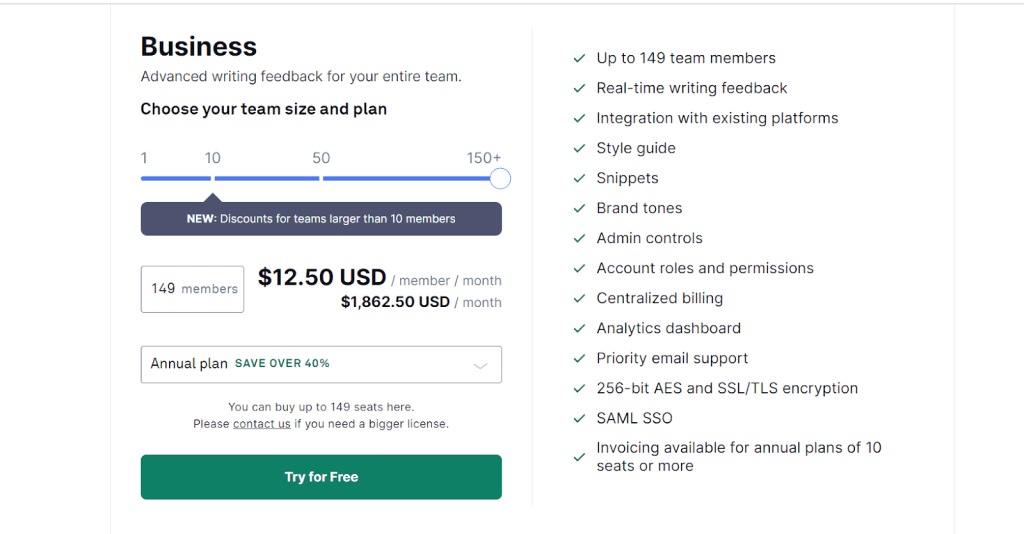 You get a 7-day free trial with the premium subscription. Try and test all features during the trial period to decide if you want to continue with the subscription. 
Grammarly Cyber Monday Deals
Grammarly has not yet announced the Cyber Monday Deals. However, it is anticipated that Grammarly will drop the offers by November-end. Once the deal is live, we will update you with all the necessary information and help you grab the discount at the earliest.
A Quick Grammarly Overview
If you're a professional writer/blogger, you're well aware of the consequences of publishing semantically and syntactically wrong text.
Fret not! Grammarly won't let this nightmare come true to life. Grammarly's robust AI-driven writing assistance detects even the most insignificant mistakes with its varied writing features.
The tool's grammar and spelling checker, along with additional writing aids, is a game changer for writers and bloggers. It streamlined the proofreading process, making it quicker and more efficient.
Grammarly Features
Grammarly is a powerful tool that helps you improve your writing in many ways. Whether you're a student, a professional, or just someone who wants to write better, This platform can help you make your writing clear, concise, and effective. Below are some of the key features of Grammarly.
Grammatical and spelling errors: It can help you identify and correct grammar, punctuation, and spelling errors.
Plagiarism detection: Grammarly can detect plagiarism by comparing your writing to billions of web pages and other sources.
Sentence structure: It can help you improve the structure of your sentences, making them clearer and more concise.
Word choice and tone: This tool suggests the right words for your writing. Moreover, it adjusts to the style of your writing, making it more professional, friendly, or persuasive.
Clarity and conciseness: Grammarly can rewrite sentences, making the writing more precise, concise, and easier to understand.
Vocabulary: This tool improves vocabulary by suggesting more precise and impactful words.
Text snippets: This is a very unique feature provided by Grammarly. You can write small text snippets and share them with your team; this can promote effective communication among team members.
Is A Grammarly Premium Subscription Worth It?
Yes, a Grammarly premium subscription is the best investment you can make to elevate your writing career. It will help you write better and quicker and produce quality content that drives assured results.
Grammarly Testimonials
Grammarly is trusted by more than 30 Million people and 70,000 teams. Here are testimonials of some users sharing their perspectives on Grammarly.
Sarah, College Student
"Grammarly has been a lifesaver throughout my college journey. As a student juggling multiple assignments, it's easy to overlook grammar and spelling errors. Grammarly not only catches those mistakes but also suggests improvements to make my writing more concise and impactful. The plagiarism checker is a bonus that gives me peace of mind. Highly recommend it to all students!"
Mark, Business Professional
"In the corporate world, clear and precise communication is non-negotiable. Grammarly has become my reliable partner in ensuring that my emails and reports are error-free and convey the intended message effectively. The real-time feedback feature is a game-changer, helping me catch mistakes on the spot. It's an indispensable tool for any professional looking to enhance their written communication skills."
Elena, English Language Learner
"As someone who learned English later in life, Grammarly has been a tremendous support. The explanations provided for each correction have significantly improved my understanding of English grammar rules. The weekly progress reports also keep me motivated to continuously improve my writing skills. Grammarly has made the daunting task of learning a new language much more manageable and enjoyable."
Alex, Blogger
"Maintaining a successful blog requires more than just good content – it's about presenting that content in a polished and engaging way. Grammarly has been my writing companion, helping me eliminate typos, improve sentence structure, and even suggesting better word choices. The ease of use and the variety of writing insights make it an essential tool for any blogger serious about delivering high-quality content."
Takeaway: Grammarly Black Friday (2023)
As the Grammarly Black Friday sale is live, getting the annual plan is the best way to save your money. But if you do not want make an investment yet, you can try cheaper Grammarly alternatives and keep an eye out for sales and discounts! 
FAQs
Does Grammarly offer a Cyber Monday Sale? 
Yes, Grammarly usually offers Cyber Monday sales for a limited period. 
What are the best Grammarly alternatives? 
Ginger, Quillbot, ProWritingAid, and Sapling are a few good Grammarly alternatives. 
Does Grammarly offer discounts other than Black Friday? 
It's rare for Grammarly to offer sales other than Black Friday or Cyber Monday. But there might be occasional discounts for a couple of days in off seasons as well. 
I have a student ID. Will I get a Grammarly discount? 
No, you won't get a special discount even with your student ID because Grammarly does not yet have the provision.