When it comes to the best platform to rectify those grammar, spelling, and sentence formation mistakes and write error-free, Grammarly is the top choice. However, there is a caveat- the free version isn't that great, so you'll need to subscribe to the Premium plan to eliminate all grammatical flaws.
Since the premium subscription comes at a price, you might be sceptical about it. Fret not, as Grammarly offers a free trial, and you can try the premium features without spending a penny.
Does Grammarly Offer A Free Trial?
Grammarly offers a periodic 7-day free trial on the premium plan. But it's always available for business plan subscribers. However, to get the open trial, you must complete the entire subscription procedure, which includes adding your payment details.
Yes, you read that right. The free trial is available after a potential Grammarly user creates an account, chooses a plan (business or Premium), and provides the necessary details asked by Grammarly.
Once you complete these steps, the free trial begins, and you can start accessing Grammarly features. I feel it's a great initiative because it gives users a first-hand experience of how the tool works. You can test and try all features to decide whether you want to continue the subscription or cancel it.
What Features Can You Access With The Grammarly Free Trial?
Certain writing aid platforms limit users from trying all the features. However, Grammarly doesn't follow that policy. It enables users to test all writing aids even while on the open trial period to let users make a calculative decision.
So while you're on the Grammarly Premium trial period, you can access the following:
Advanced grammar error detection.
Style guide (passive voice usage, special spelling suggestions, brand tones, and more).
Grading based on writing engagement, clarity, and delivery.
Full-sentence rewriting suggestions to improve readability.
Plagiarism detector where Grammarly reviews your text against millions of web results to help you write plagiarism-free content.
Analytics dashboard (especially useful for business plan users)
Bonus: I have been a Grammarly user for the last 2 years, and I have done a detailed and honest Grammarly Review that you can read.
Wondering how to get the Grammarly Premium free trial? Here's your step-by-step guide:
How To Get Grammarly Free Trial? Step-By-Step Guide
Check out this step-by-step procedure to get Grammarly free trial:
Step 1: Visit the official Grammarly website by clicking here.
Step 2: If you already have a free Grammarly account, click on the log-in tab. You'll get it in the top right corner of your screen.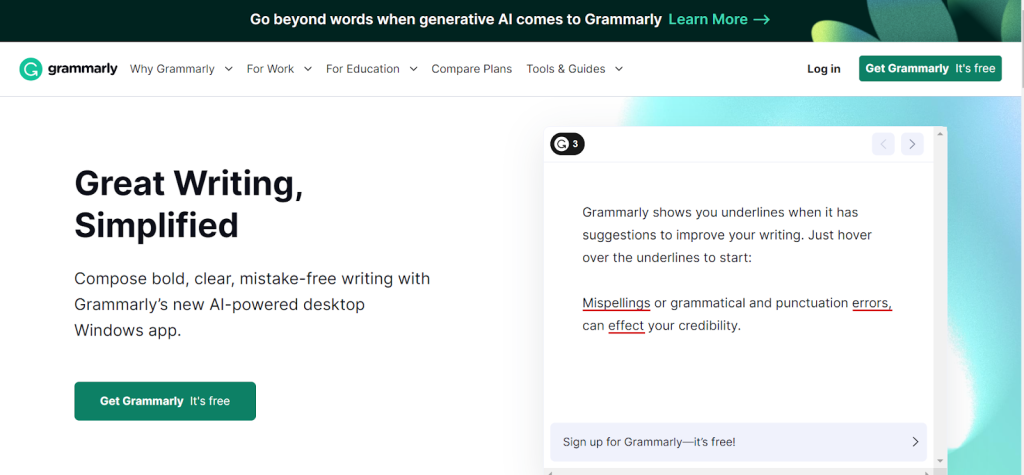 Step 3: You can log in with your Google, Facebook, or Apple account or by providing your email id and password.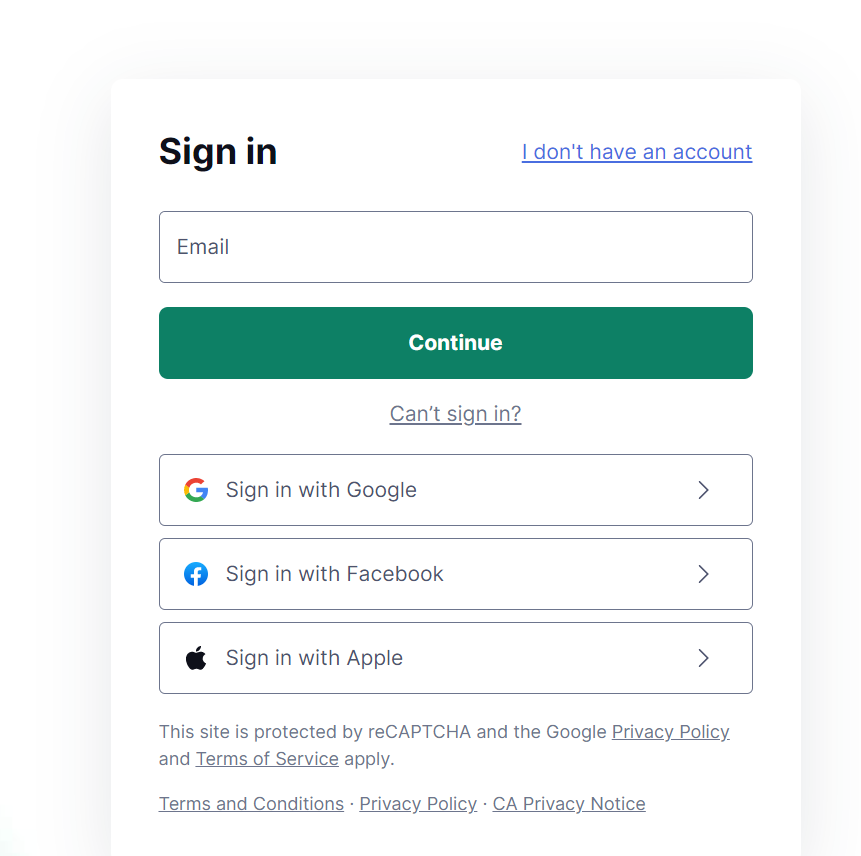 Step 4: If you're a new user, click on I don't have an account, and you can create a Grammarly account through the same mediums (Google, Facebook, Apple account, or Email id). Click on Agree and sign up.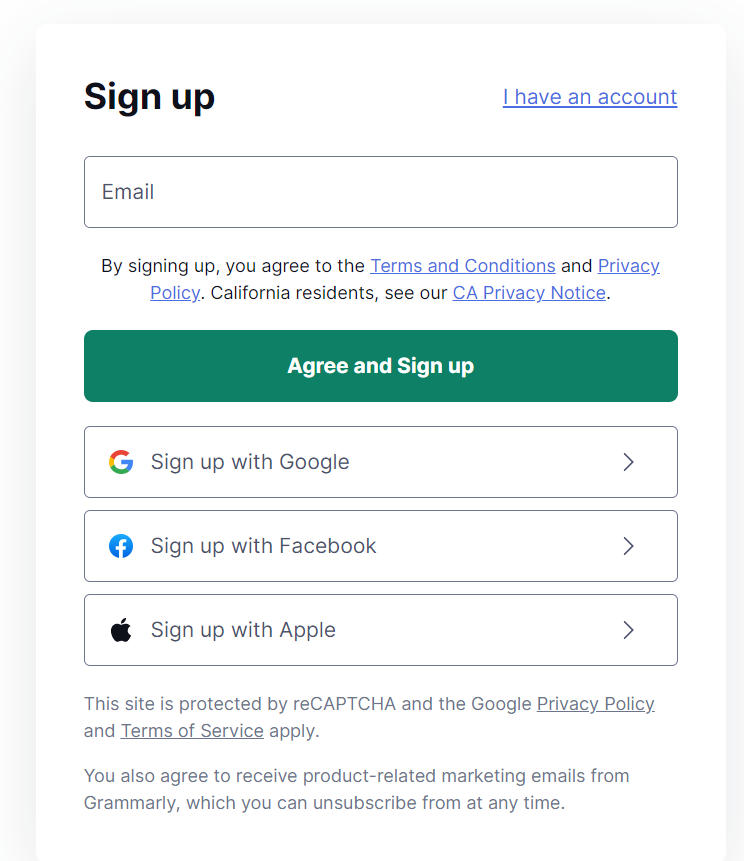 Step 5: After signing in, scroll through the left side of the dashboard, as shown in the image below, and click on the premium tab.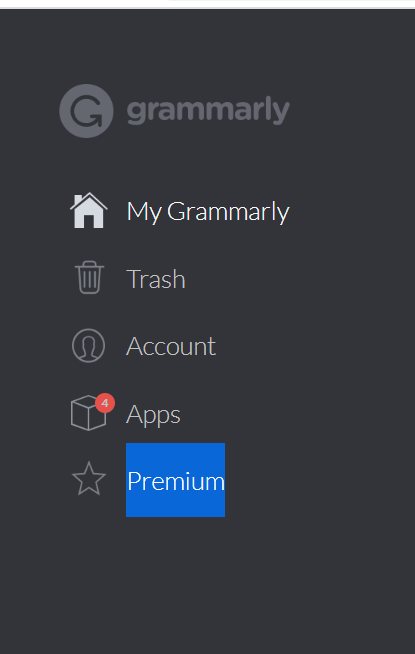 Step 6: Click on get started on the premium plan option.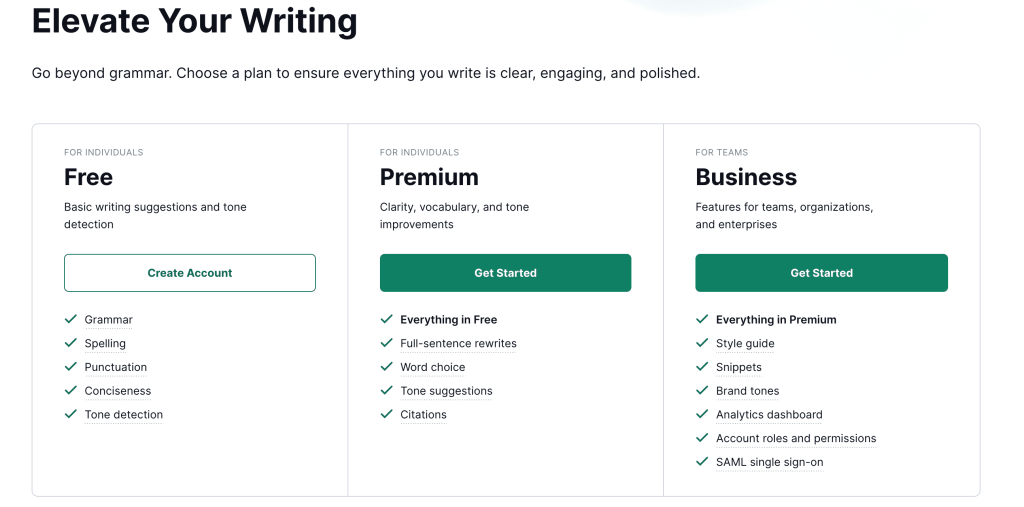 Step 7: Grammarly will show you three plans: Annual, Quarterly, & Monthly. Select one of these plans.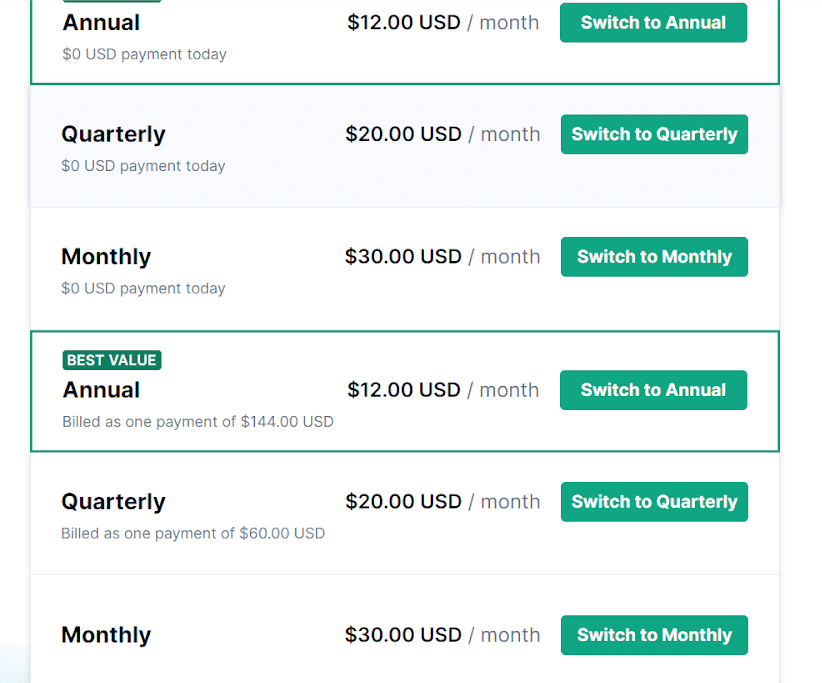 Step 8: Choose a payment option (credit card or Paypal) and provide the required information.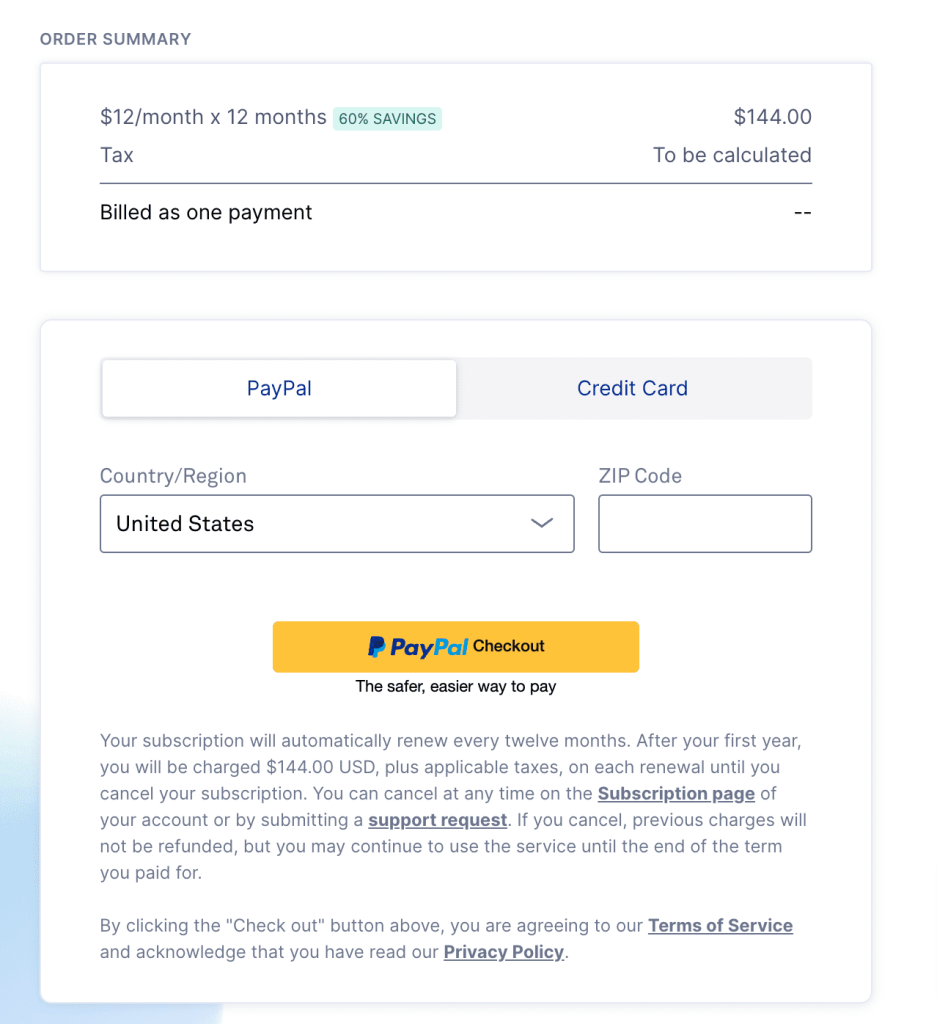 Step 9: Complete the payment, and your free trial starts.
Remember to cancel your free trial on time if you don't wish to continue using the tool. Grammarly will automatically deduct the amount from your chosen plan if you don't do that.
Grammarly Premium Vs Free Trial: Is There Any Difference? 
Here is a side-by-side comparison between Grammarly premium and a free trial to detect the difference (if any):
| | | |
| --- | --- | --- |
| Features | Grammarly Premium | Grammarly Premium Free Trial |
| Basic grammar checks | Yes | Yes |
| Spelling error | Yes | Yes |
| Punctuation checks | Yes | Yes |
| Plagiarism detector | Yes | Yes |
| Genre-specific writing style checks | Yes | Yes |
| Vocabulary enhancement | Yes | Yes |
| Reliability checks | Yes | Yes |
| Sentence structure and advanced suggestions for writing style enhancement | Yes | Yes |
| No of users | One | One |
| Browser extension | Yes | Yes |
I mentioned previously that Grammarly does not restrict users from trying out the advanced features, even during the open trial period. And the above table is clear proof of that.
How Much Do I Have To Pay Once The Free Trial Ends? Explore Different Grammarly Plans
Grammarly premium has three payment options. Once your free trial ends, you have to choose which plan you want to use and pay accordingly. And here is what the standard Grammarly price plan looks like:
| Plan | Monthly | Annually |
| --- | --- | --- |
| Monthly | $30 | $360 |
| Quarterly | $20 | $180 |
| Annual | $12 | $144 |
Related Reads –
Final Verdict – Grammarly Premium Free Trial (2023)
Yes, the Grammarly Premium free trial is worth your time. If you need a smart writing aid to help you write correct content regularly, there is hardly any other tool better than Grammarly. And the only way to assess the usefulness of this tool is through the free trial.
It costs you nothing, and if you cancel it within the said period, there will be no deductions. You can follow the steps I mentioned to create a Grammarly account and start the trial period. Let me know if you have additional queries regarding the free trial; I'll be happy to answer them for you.
FAQs
Can I Cancel Grammarly Free Trial At Any Time? 
Yes, you can cancel Grammarly's free trial at any time, even before the trial period ends. 
Can I Access the Grammarly Free Trial On Multiple Devices? 
Premium accounts are specially designed for single users. Hence, it's best not to access it through multiple devices. But a business account can be accessed on up to 5 devices. 
How Do I Remove My Payment Details From Grammarly? 
Sign in and go to your Grammarly account, click on the update payment method, and you can remove your payment details from there.